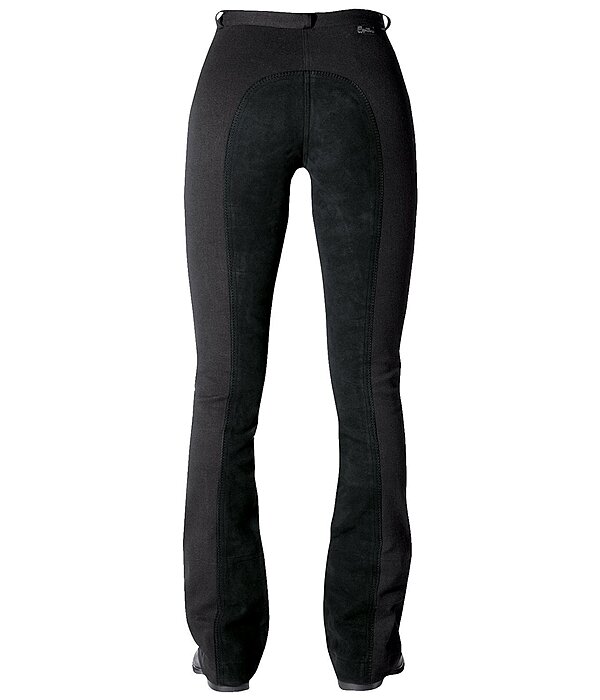 Product Description
Super elastic, comfortable jodhpurs by Equilibre with a full seat made of synthetic leather. The seat is crease free and effectively prevents painful pressure ridges, pinching and friction thanks to the anatomical fit of the breeches. It also ensures a slip-resistant seat of the rider on the smooth surface of the saddle. The stretch material is robust, low-maintenance and fast drying.
Thanks to the breathable qualities of the fabric, the jodhpurs are pleasant and comfortable to wear, even during strenuous exercises. The elastic, adjustable foot strap prevents the slightly flared trouser leg from riding up. Front zip pocket, strong belt loops. Machine washable at 40°C.
62% polyester, 33% viscose, 5% elastane.
Features
Super Stretch elastic
Rating

4.2
for Women's Jodhpurs Super-Stretch
6 of 8 customers would recommend this product