31 %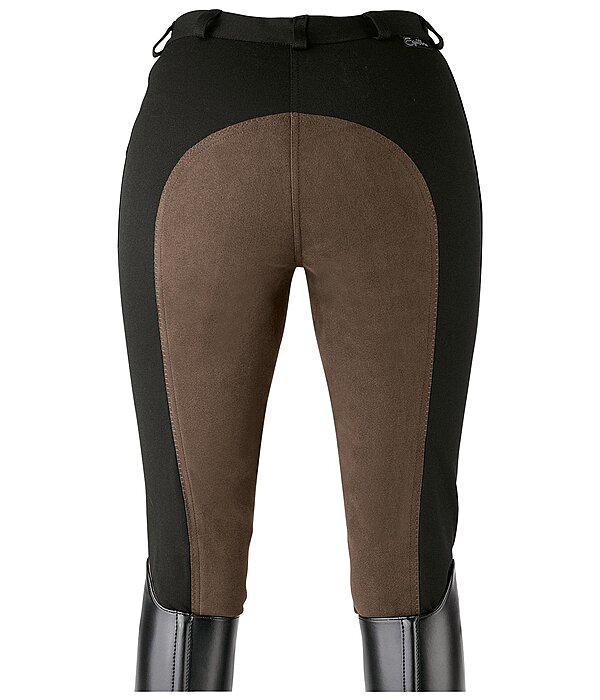 Product Description
Classic cut Equilibre full-seat breeches in fashionable a two-tone look. The functional breeches are suitable for recreational riding as well as for dressage or jumping training or simply for daily use at the stables. The strong stretchy full seat is made of soft synthetic leather and offers a perfect fit and prevents unpleasant creasing and friction while riding. These full-seat breeches made of motion-friendly stretch material are also suitable for disciplines involving extensive movements, such as show jumping or endurance. The elastic waistband with durable belt loops is particularly comfortable.
The functional material of the breeches by Equilibre is quick-drying, soft and easy to care for. Even in moments of great physical strain, the full-seat breeches are pleasant to the skin and fit comfortably. Thanks to the high amount of polyester, the breeches are highly durable and can stand a licking or two. Sufficient space for keys or mobile phone while riding in a discreet zip pocket at the front.
62% polyester, 33% viscose, 5% elastane.
Features
Super Stretch elastic
Rating

4.2
for Women's Full-Seat Breeches Super-Stretch Two-Tone
4 of 5 customers would recommend this product