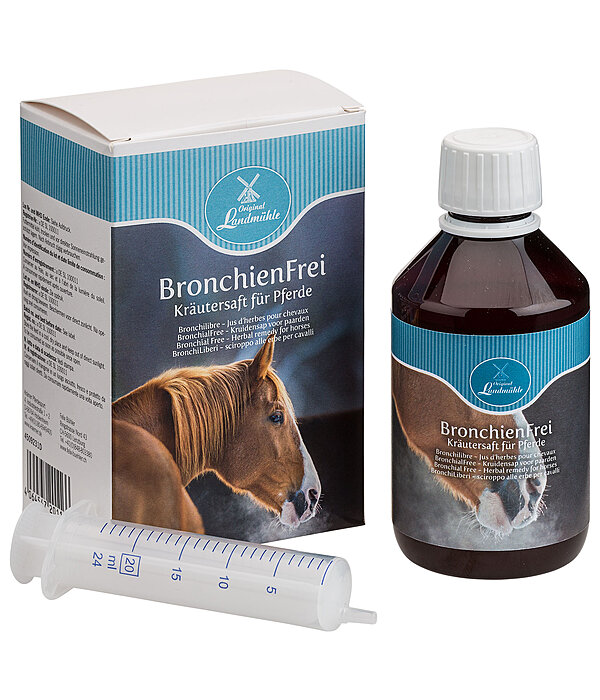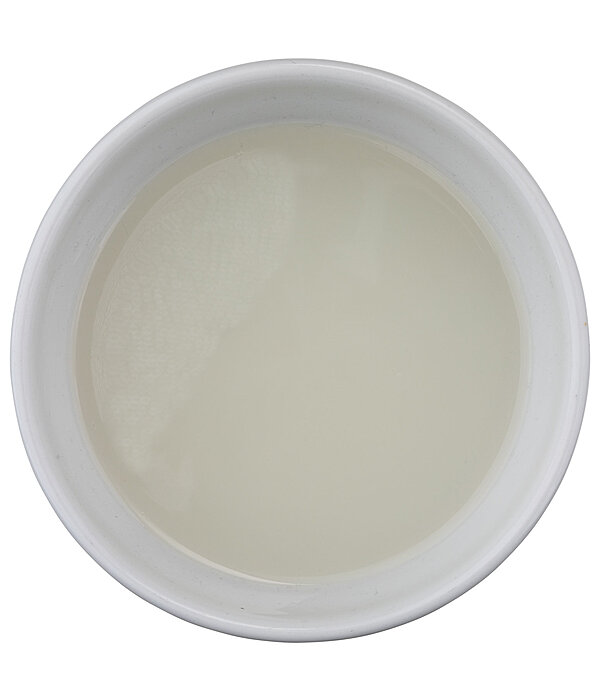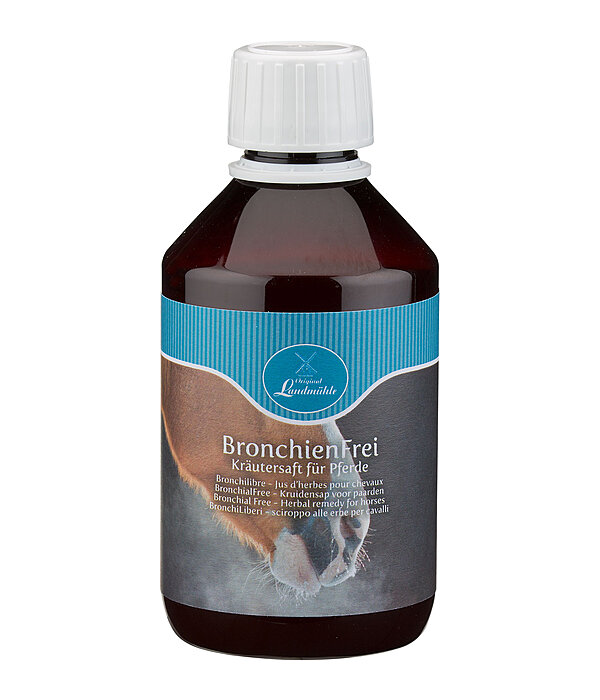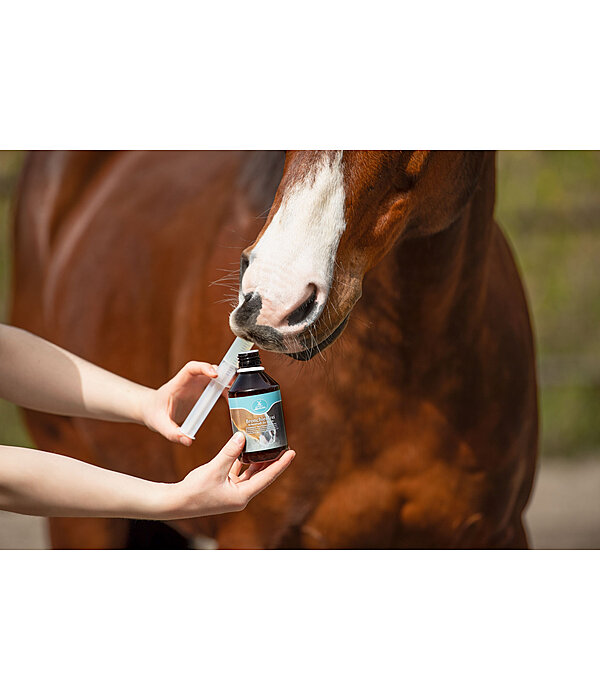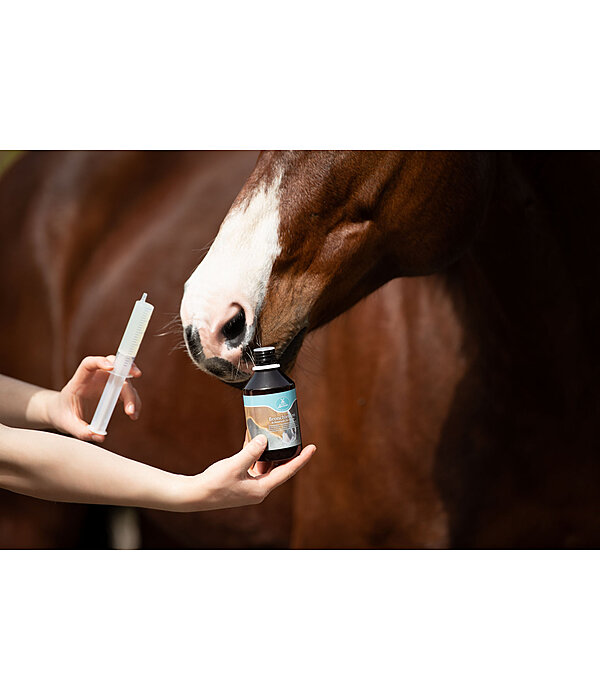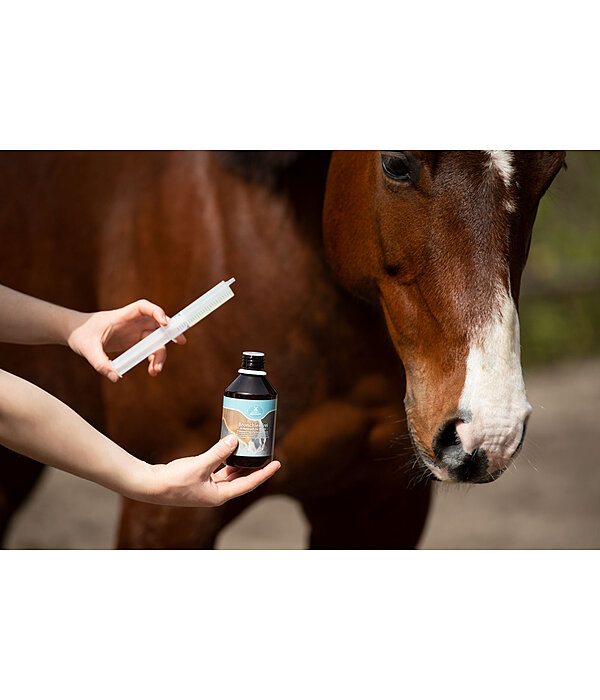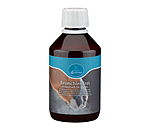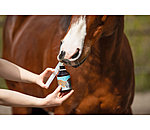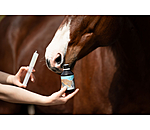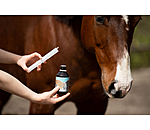 Product Description
Supplement for horses to support respiratory tract illnesses with symptoms such as cough irritation and mucus. The essential oils contained can have an expectorant and mucolytic effect and thus promote healthy expectoration.
Feeding recommendation: 20 - 30ml daily.
Ingredients: Invert sugar, dextrose, propylene glycol.
Analytical components: Crude protein 0.00%, crude oils and fats 0.3%, crude ash 0.2%, crude fibre 0.1%, sodium 0.08%, moisture 73%.
Additives per litre: Sensory additives: Mixture of flavourings (sage, ivy, thyme, anise, eucalyptus, echinacea, mint and ginger) 48,000 mg. Technological additives: Sodium propionate (E281), potassium sorbate (E202), citric acid (E330), glycerol polyethylene glycol ricinoleate (E484), xanthan gum (E415).
Rating

0.0
for Herbal Liquid BronchialFree
0 of 0 customers would recommend this product