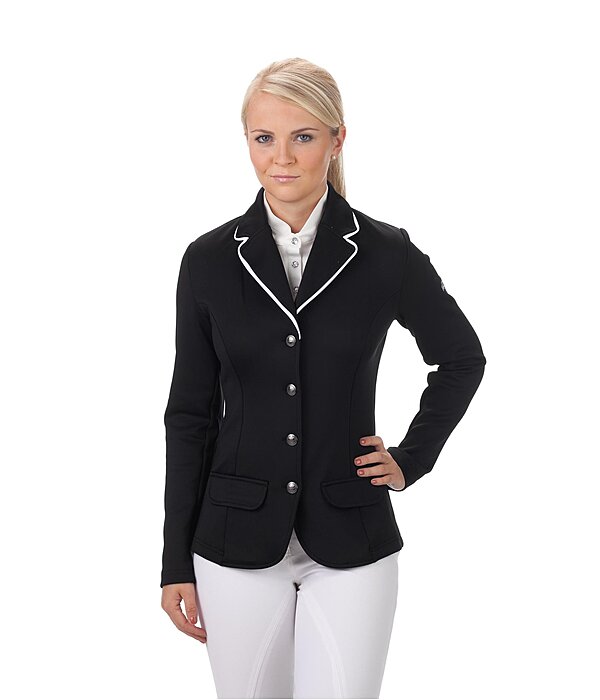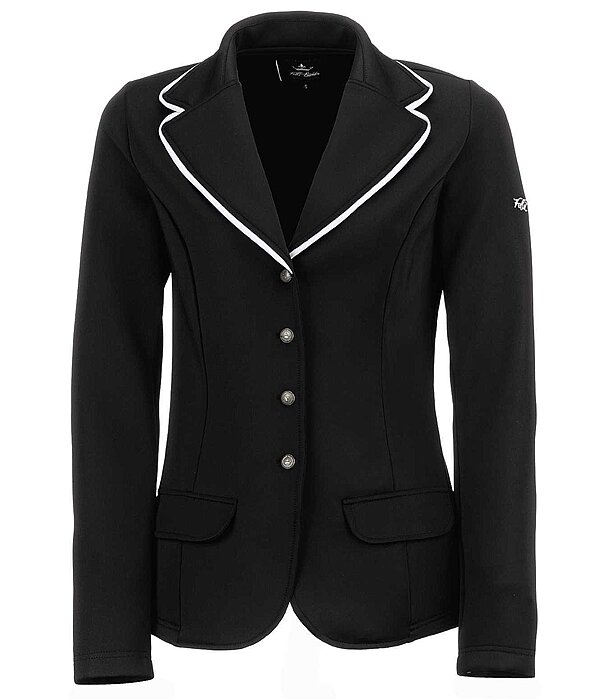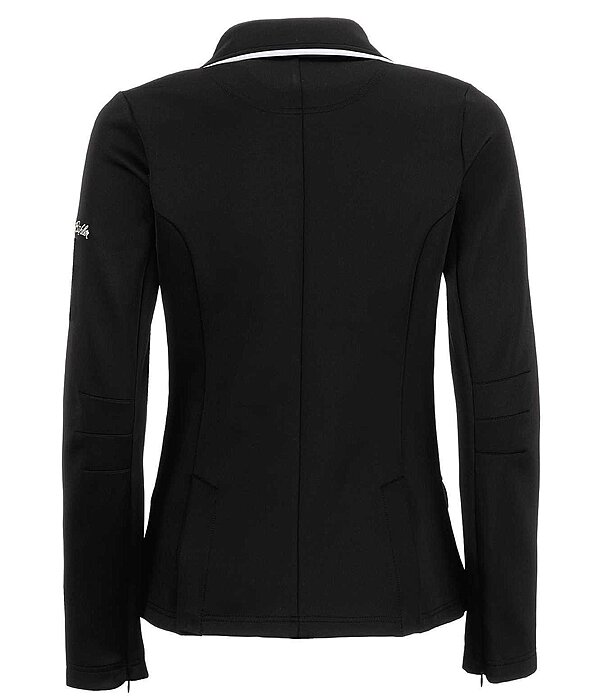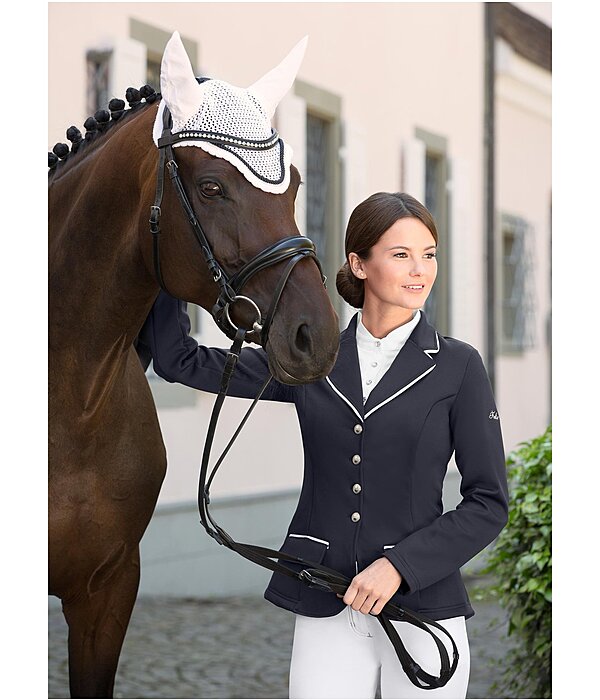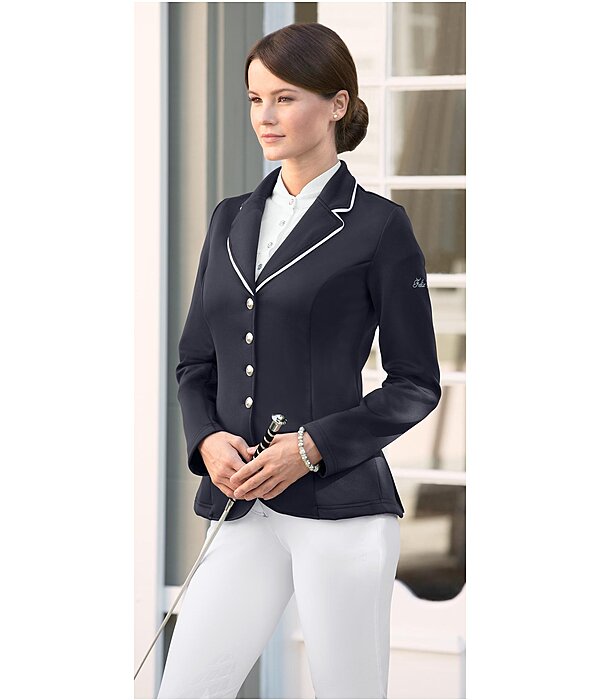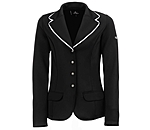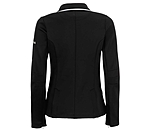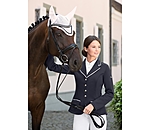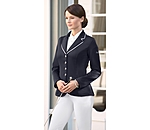 Product Description
Light, highly stretchable and easy-care Felix Bühler fitted show jacket. Besides its outstanding fit and the excellent freedom of movement it affords, the jacket is also convincing with its functional material qualities: The competition jacket is extremely easy to care for, quick-drying and crease-resistant. The vents at the back as well as the zips on the cuffs are also especially handy. The articulate elbow area provides a crease-free and motion-friendly fit of the riding or show jacket.
Exceptionally beautiful details are can be found in the white piping around the edge of the collar, the high-quality button border and discreet Felix Bühler embroidery on the upper arm. The discreet front flap pockets are also very practical. With this jacket, you and your horse will be the centre of attention of any competition - and all that with unbeatable wear comfort.
95% polyester, 5% elastane.
Features
4-Way Stretch
Breathable
Quick-drying
Rating

5.0
for
Competition Jacket Vivien
10 of 10 customers would recommend this product