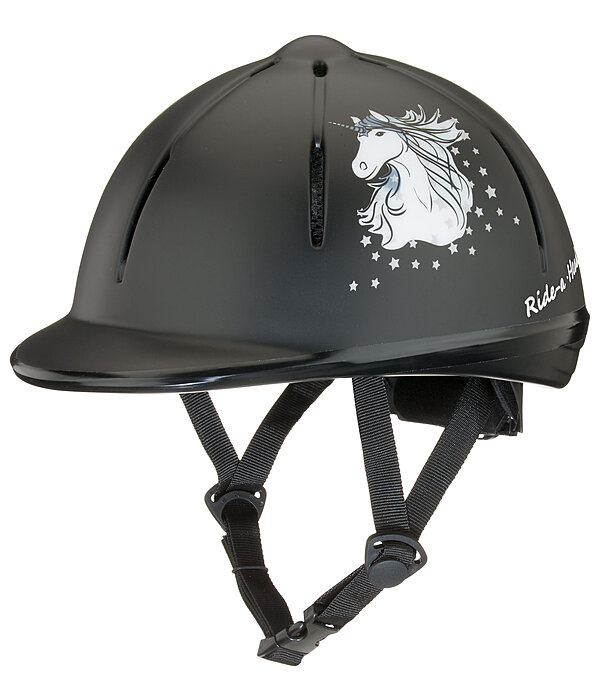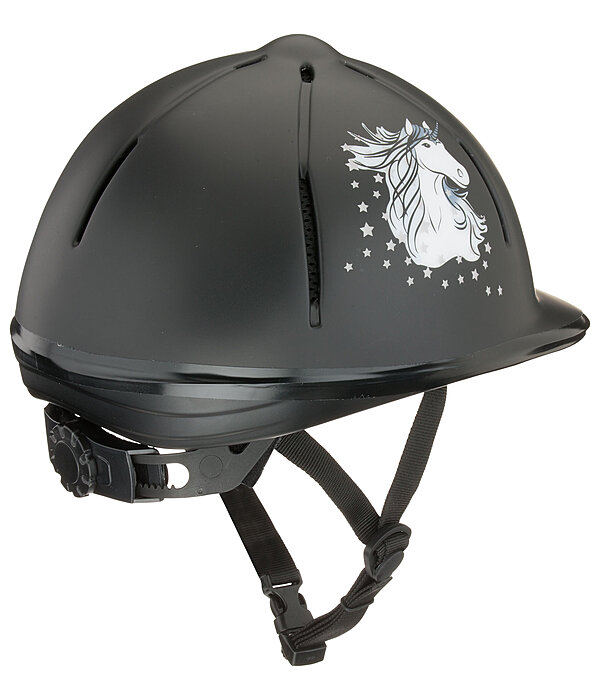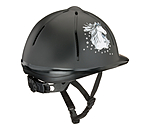 Product Description
Super light children's riding hat with unicorn print. Variable fit thanks to the adjustment dial at the back. The air vents have integrated insect guards and guarantee ideal circulation. The inner lining is both removable and machine washable at 30░ C. Corresponds to the current safety standard.
Size S (5 7/8 - 6 3/8), M (6 1/2 - 7)

Conforms with the VG1-01.040 2014-12 safety standard, which we recommend for leisure riders. When competing, please check with the organiser whether this safety standard is allowed.
Features
VG1
Rating

4.7
for Children's Riding Hat Start Unicorn
3 of 3 customers would recommend this product