NEW
NEW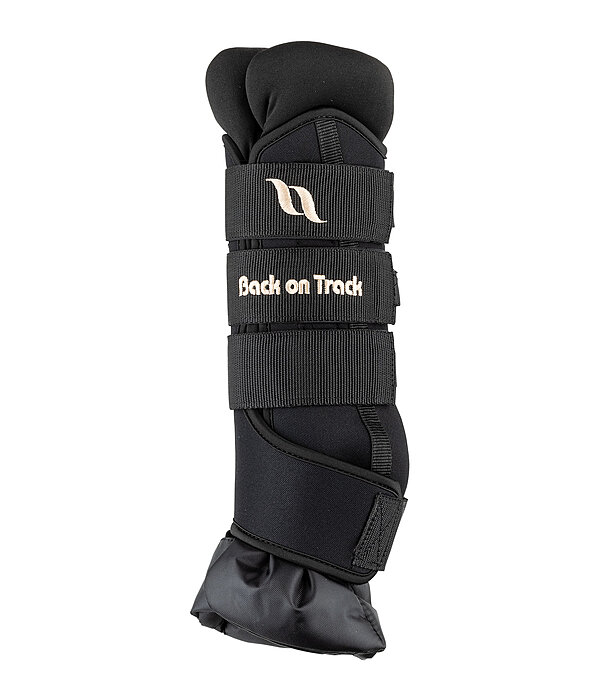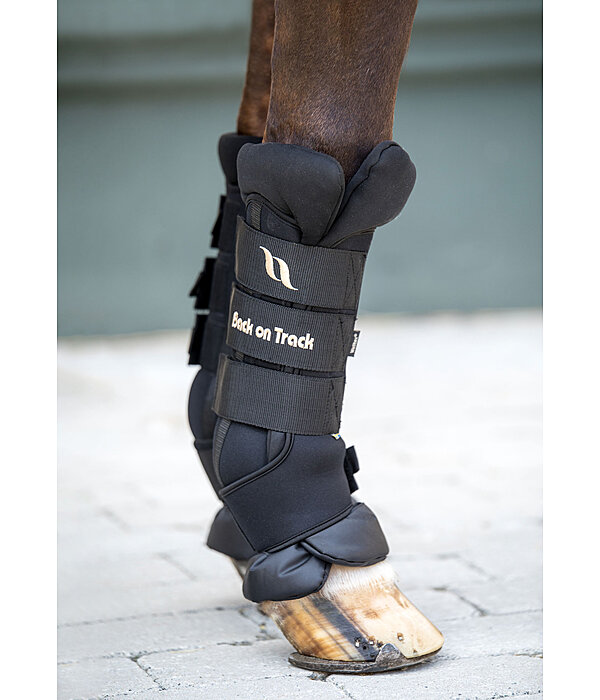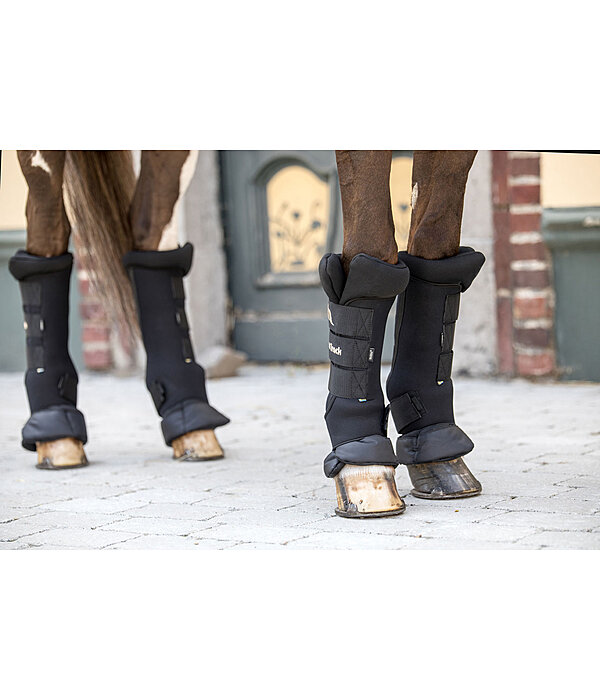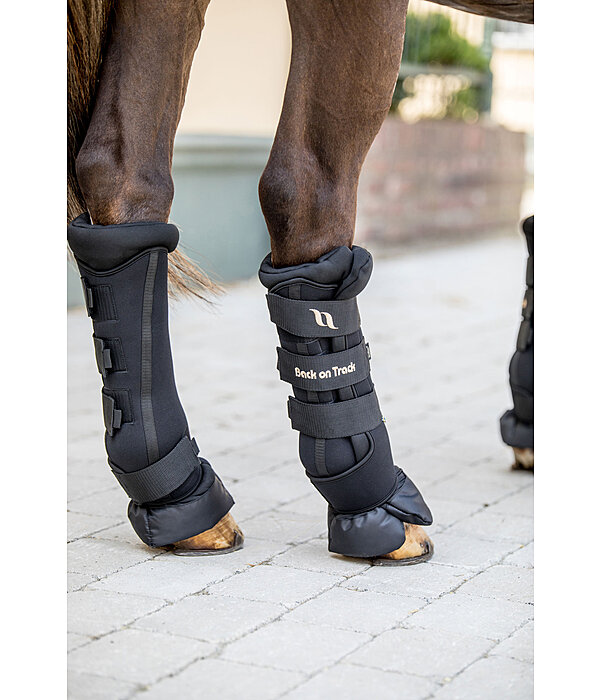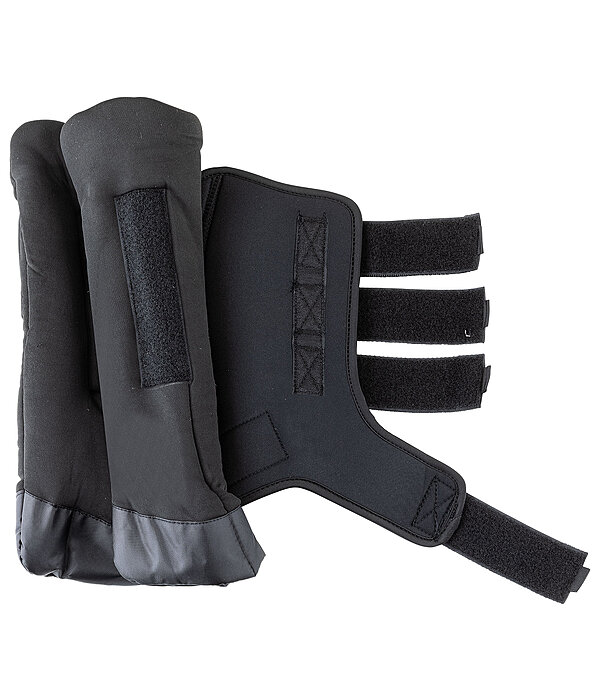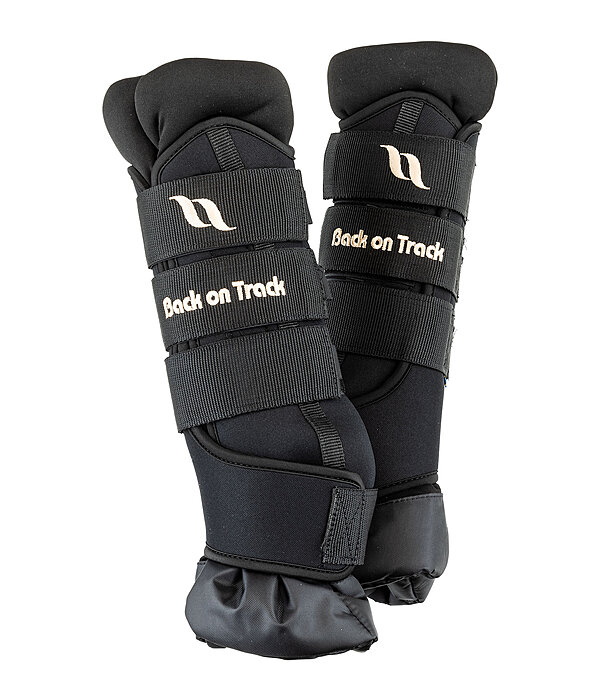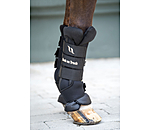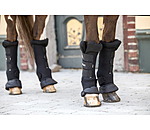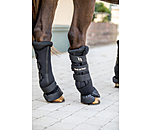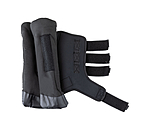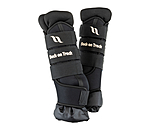 Product Description
The improved version of the Stable Boots Royal from Back on Track is distinguished by its robustness! The durable outer cover is anatomically shaped and thus minimises pressure on the tendons and ensures optimum freedom of movement. The thick inner padding, which can be removed by means of a hook and loop fastener (and can therefore also be washed separately), has a reinforced and water-repellent seam at the bottom and is of course equipped with Welltex® technology, which can stimulate blood circulation. This can help alleviate discomfort in horses that have problems with ligaments, tendons and joints. Recommended for use to prevent injury and aid recovery from ailments such as inflammation, swelling or arthritis. The Stable Boots Royal Deluxe are simple and easy to put on and are an excellent alternative to bandaging. The four strong hook and loop fasteners ensure an individually adjustable and secure fit both in the stable and during transportation. Outer material, inner padding and padding 100% polyester, hook and loop fasteners and seam of the inner padding 100% polyproyplene.
Areas of application:
May have pain-relieving and anti-inflammatory effects.
May prevent tension and injury
May accelerate the healing process after injuries
Can relieve muscle tension
Can alleviate chronic complaints (e.g. osteoarthritis, bone spavin, navicular disease, tendon injury).
Manufacturer's instructions: All Back on Track products should be used gradually at the start. Use the product for a maximum of 4 hours during the first 2-3 days. This gives the body the opportunity to gradually get used to the effect of the product. After this acclimatisation period, the use should be increased to at least 8 hours per day (preferably more). It is important that the product is used intensively for at least 10, preferably 20 days before its effectiveness can be assessed. The product is most effective during exercise, as the body radiates more of its own heat. However, the product is also effective at rest, even during sleep.
Material Infos & Features:
| | |
| --- | --- |
| | 4 sturdy hook and loop fastners |
| Incorporated ceramic particles due to Welltex® technology | Thick inner padding removable by means of hook and loop fastener |
| Water repellent bottom hem | |
| Minimises pressure on the tendons | |
Features
Ceramic Fibre
Available in Maxi Size
Rating

0.0
for Stable Boots Royal Deluxe
0 of 0 customers would recommend this product