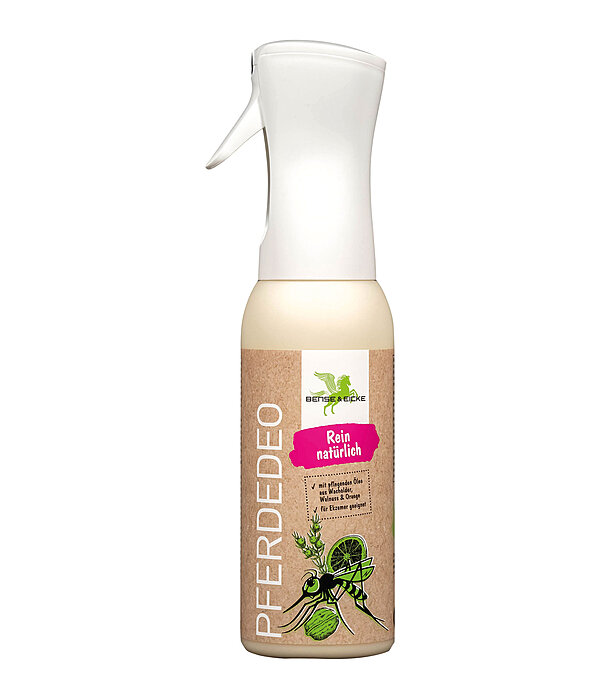 Product Description
The tried and tested Parisol / Bense & Eicke natural deodorant for horses. The scent of mild and caring oils of walnut and orange covers up the horse's own smell. The natural oils care for the skin and coat of the horse. Strong but not unpleasant smell.
Application: Spray evenly and over the entire coat. Also suitable for horses with eczema. Does not leave stains on the treated body parts.
Shake well before use!
Harmful to aquatic organisms, with long-term effect. Avoid release into the environment. Dispose of contents / container in a safe way. Contains dipentene, eugenol, lavender, Lavandula hybrida grosso, extract. May cause allergic reactions.
Rating

0.0
for Horse Deodorant
0 of 0 customers would recommend this product