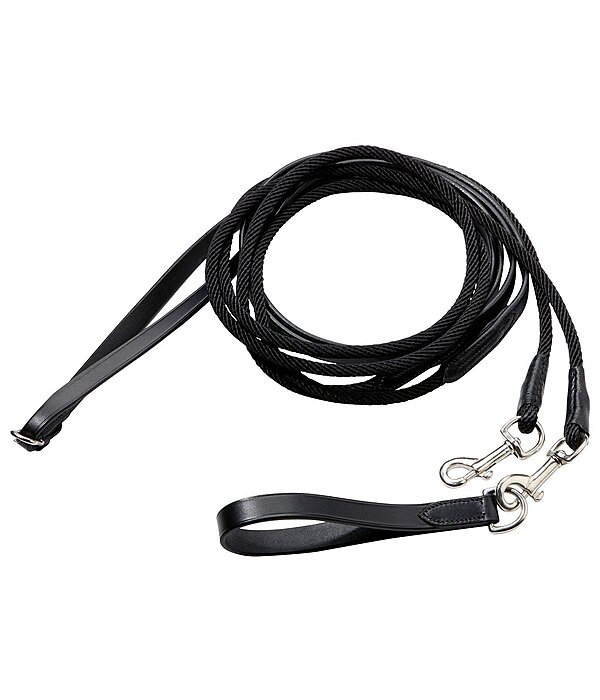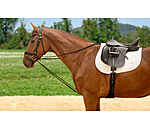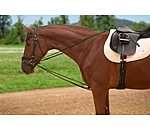 Product Description
Nylon reins with a girth loop and snap hooks. Easily and quick to take off. Soft cover made of artificial leather in the grip area and in the chest area of the horse. Middle part made of twisted nylon rope. Colour Black.
**
Draw reins consist of two reins. They should be attached to the girth between the forelegs, run through the bit reins from the inside to the outside and into the rider's hands.
Warnings!
Draw reins - used responsibly! Draw reins can be a good training aid when being used by a responsible rider. Please assess your riding ability and horse training level critically. When being used by novice, rough or too ambitious riders, draw reins can be harmful.
Rating

3.5
for Draw Reins
1 of 2 customers would recommend this product