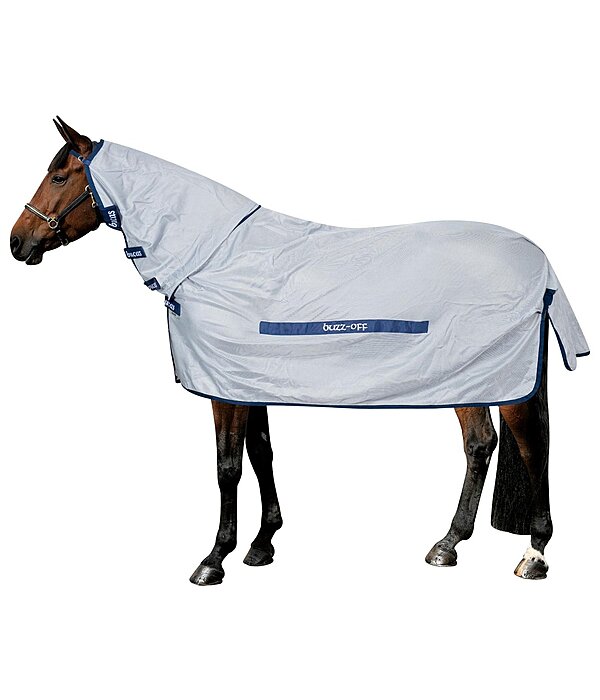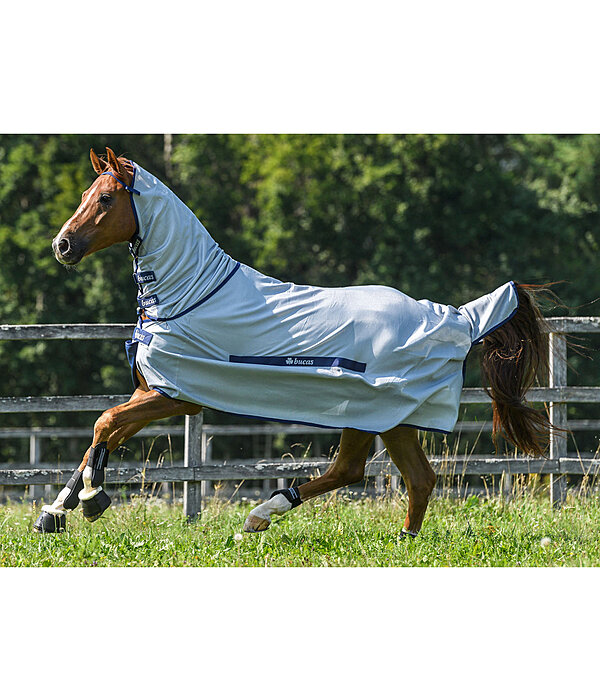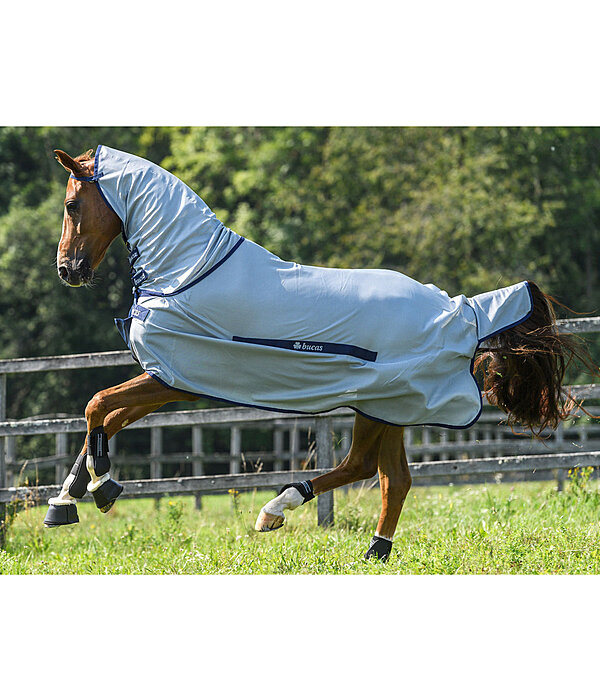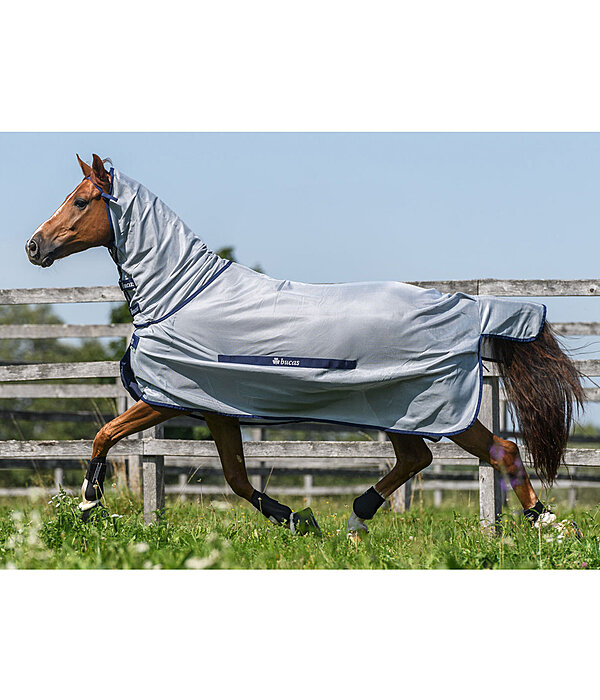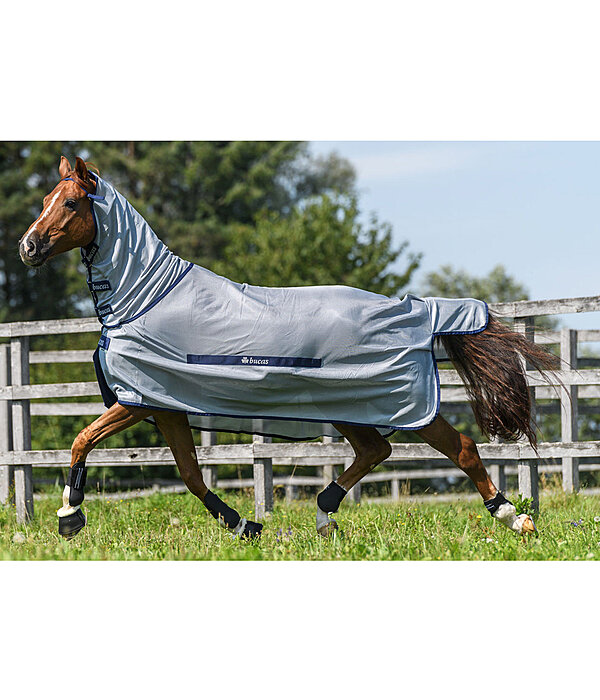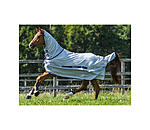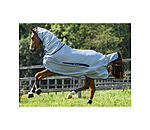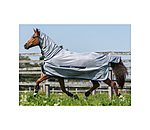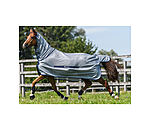 Product Description
A magnificent fly rug that keeps its promise! The material for this rug was developed especially for Bucas. It prevents even the smallest insects from getting through and effectively blocks UV rays. Features and benefits:
Cooling, fine-meshed fabric
Excellent protection against UV rays
Comfort chest fastener system (padded)
Incorporated shoulder darts ensure highest freedom of movement
Detachable belly flap (elastic) - keeps the rug in position
Integrated full neck for complete protection
Includes tail flap and elastic browband
The rug comes without a fly mask. The matching fly mask (no. 420 126) can be ordered separately.
Features
UV Protection 70+
Breathable
Available in Pony Size
Available in Maxi Size
Rating

0.0
for Buzz-Off Full Neck Fly Rug, UV 70+
0 of 0 customers would recommend this product