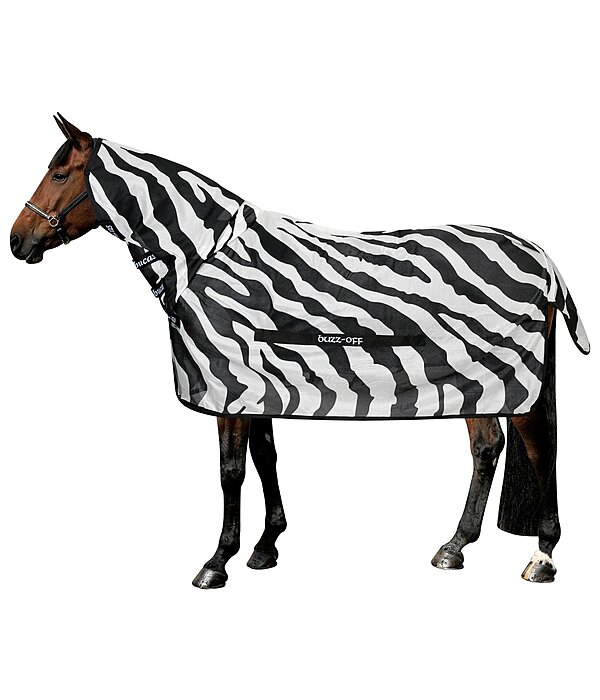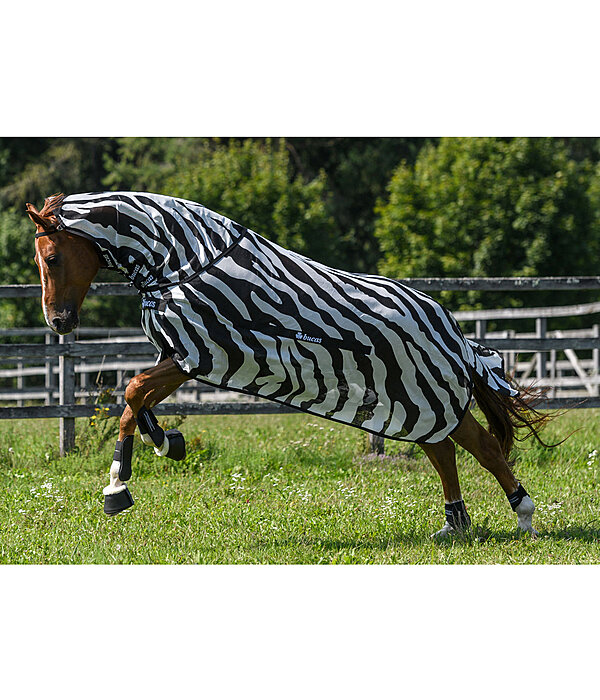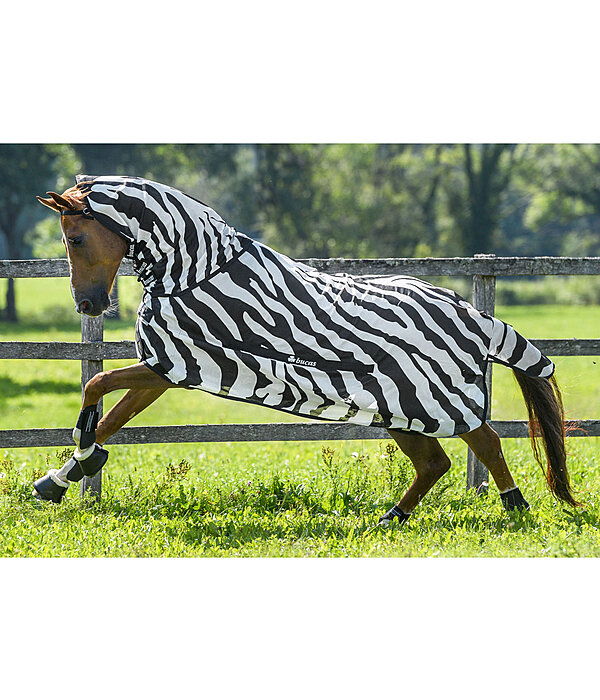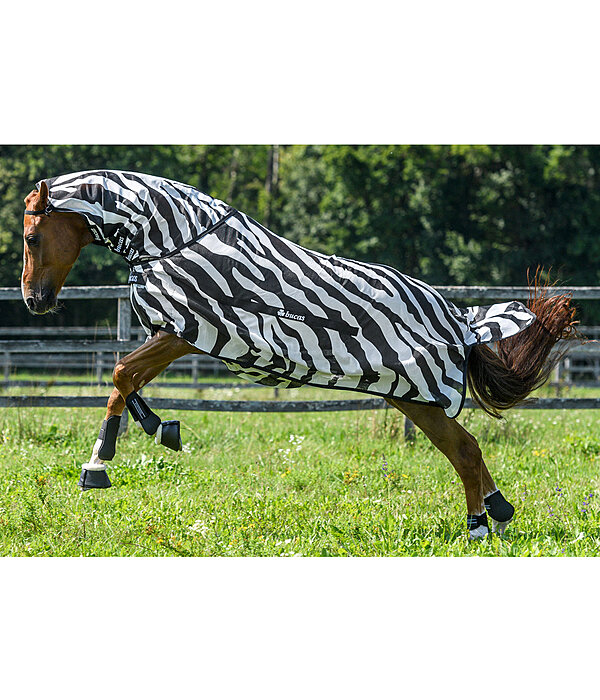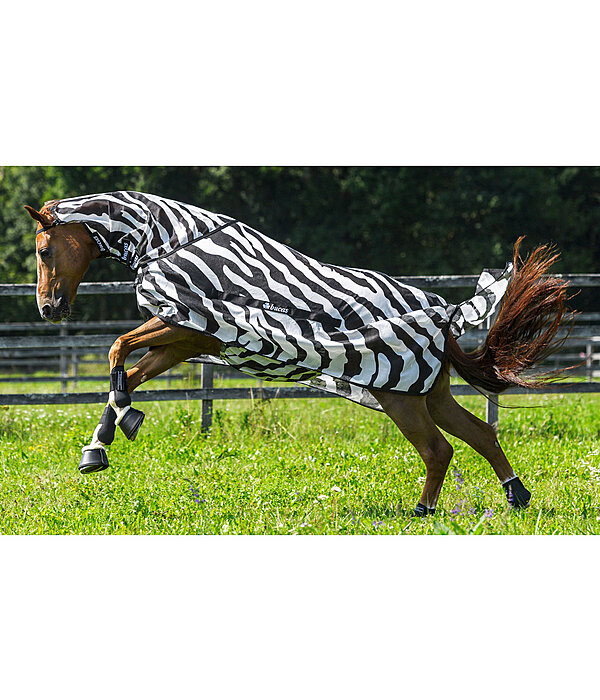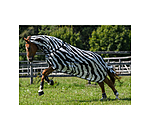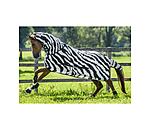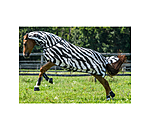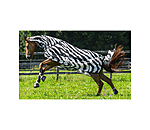 Product Description
A Bucas Bestseller - not just hot in terms of its good looks. Scientific studies have shown that flies have difficulties targeting zebras due to their black-and-white coat pattern. With its innovative fly rug, Bucas makes use of the zebra's natural defence system.The rug also offers the additional benefits:
Cooling, very fine-meshed fabric
Nylon lining in the shoulder area - prevents chafing
Provides effective UV-protection
Comfort chest fastener system (padded)
Incorporated shoulder darts ensure highest freedom of movement
Detachable belly pad (elastic) - keeps the rug in position
Integrated full neck for complete protection
Includes a tail flap and elasticated, adjustable leg straps
The rug comes without a fly mask. The matching fly mask (no. 421 606) can be ordered separately.
Features
UV Protection 70+
Breathable
Available in Pony Size
Rating

0.0
for Buzz-Off Full Neck Fly Rug Zebra, UV 70+
0 of 0 customers would recommend this product