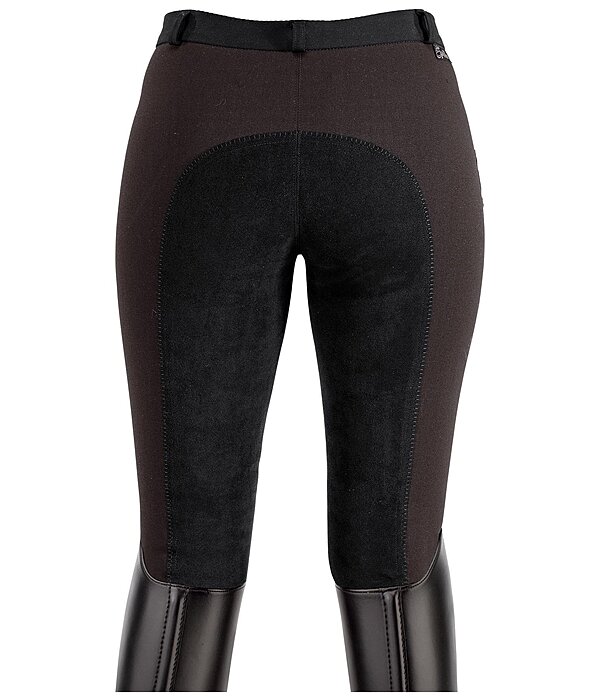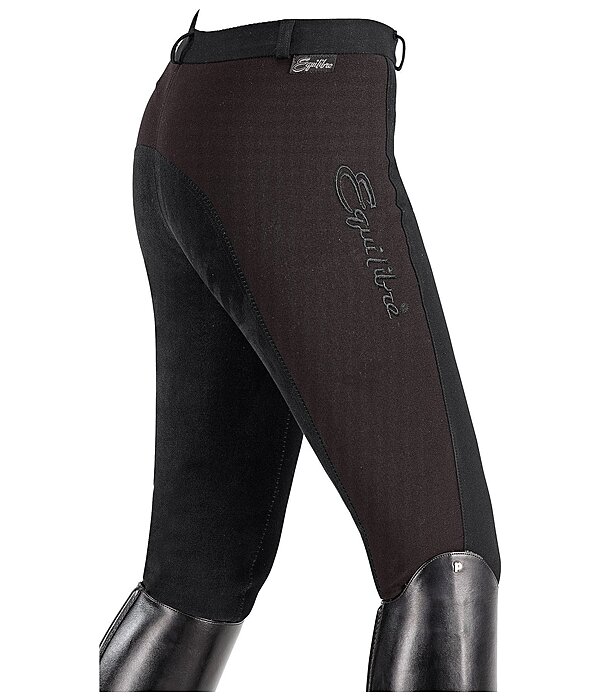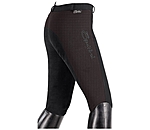 Product Description
Wonderfully comfortable full-seat breeches by Equilibre. Lizzy features a synthetic stretchy full seat, which extends to the calves and provides a non-slip seat and improved grip on the saddle. Prevents creasing and unpleasant friction thanks to the excellent fit of the breeches. The functional material stretches and fits to the body. The elastic waistband ensures a secure fit and is fitted with strong belt loops. The innovative elastic leg cuffs are entirely without velcro.
Besides their high degree of wear comfort, Equilibre breeches impress with their breathable, quick drying and easy-care material. The extensively embroidered Equilibre logo on the thigh as well as the small zip pockets are particularly appealing elements.
62% polyester, 33% viscose, 5% elastane.
Features
Super Stretch elastic
Breathable
Rating

4.4
for Women's Full-Seat Breeches Lizzy
4 of 5 customers would recommend this product