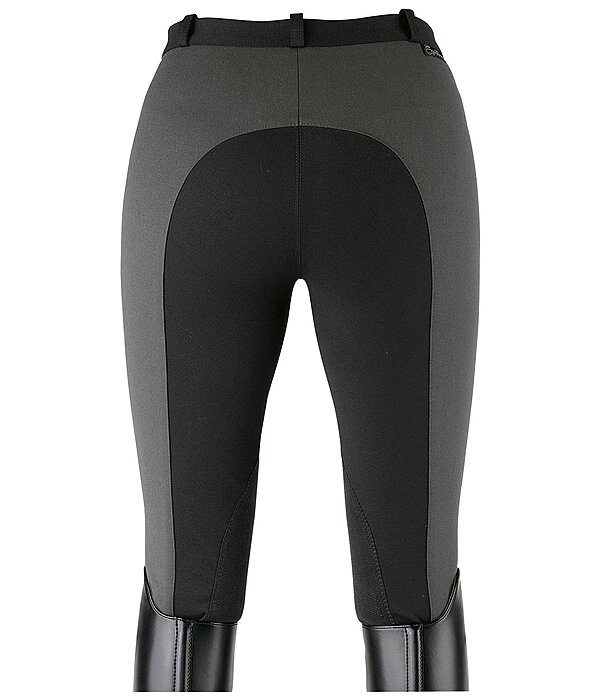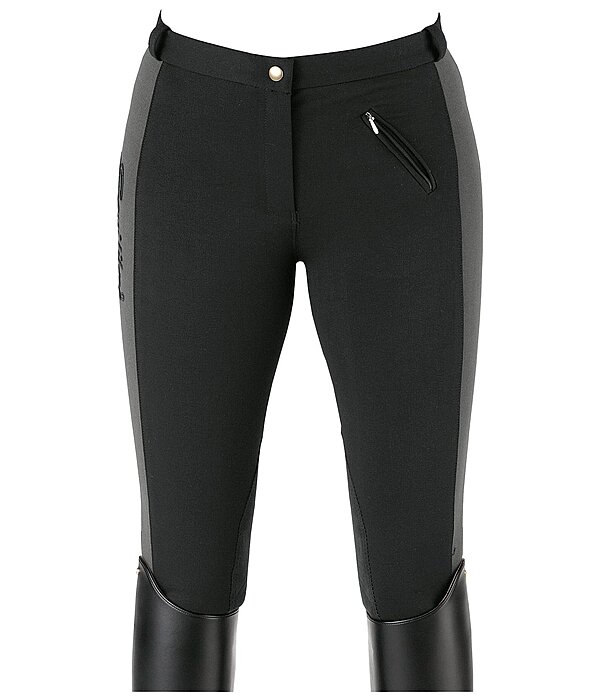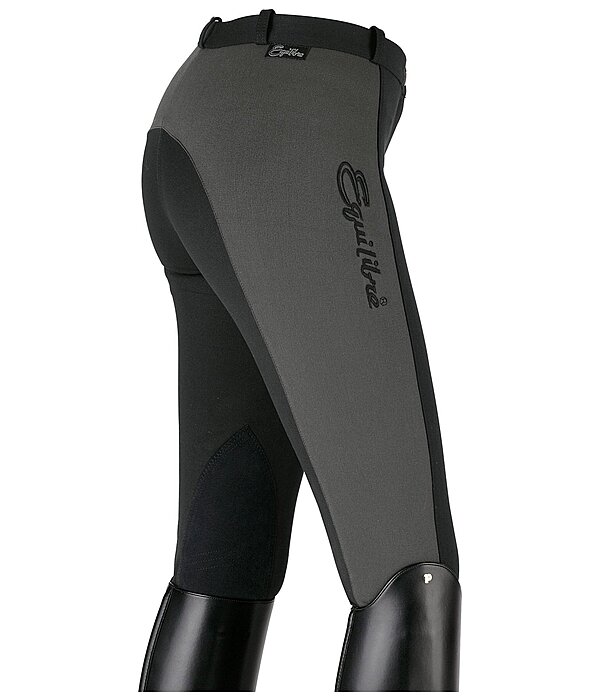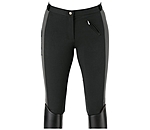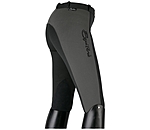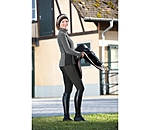 Product Description
With the functional Pearl breeches, Equilibre has managed to design super stylish and comfortable knee-patch breeches in a two-tone look. With the use of two colours, the breeches have the appearance of full-seat breeches, but are fitted with knee-patches made of synthetic leather which ensures a firm seat in the saddle. The soft material of the knee-patch breeches is shape-retaining, easy to care for and very comfortable.
Thanks to the crease-free, elastic properties of the fabric, as well as the anatomical fit of the breeches, painful pressure ridges, pinching and friction are prevented. The breathable material ensures pleasant wear comfort even during strenuous exercises. The elaborate Equilibre logo on the thigh is particularly beautiful. The excellent wear comfort of the knee-patch breeches is further enhanced by the fully elastic waistband and strong belt loops. The breeches provide sufficient and secure space for your mobile phone or keys in a small zip pocket at the front.
62% polyester, 33% viscose, 5% elastane.
Features
Super Stretch elastic
Rating

4.0
for Women's Knee-Patch Breeches Pearl
4 of 7 customers would recommend this product