NEW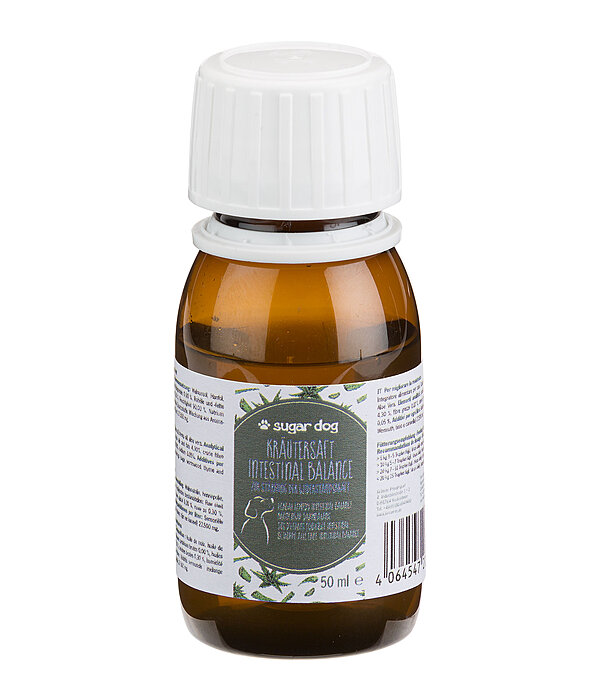 Product Description
Supplement for dogs. May help promote a parasite-unfriendly intestinal environment, positively influence the immune system and thus reduce susceptibility to parasite infestation. May thereby strengthen resistance to parasites and pathogens.
Feeding recommendation:
Dogs up to 5 kg: 3-5 drops daily
Dogs up to 10 kg: 5-7 drops daily
Dogs up to 20 kg: 7-10 drops daily
Dogs over 20 kg: 15 drops daily
Ingredients: Walnut oil, hemp oil, aloe vera.
Analytical components: Crude protein 0.00%, crude oils and fats 4.30%, crude fibre 0.00%, crude ash 0.30%, moisture 90.00%, sodium 0.05%.
Sensory additives: Mixture of flavourings (sage, wormwood, thyme and cinnamon) 27,500 mg.
Technological additives: Potassium sorbate (E202), sodium propionate (E281), citric acid (E330).
Rating

0.0
for Herbal Remedy Intestinal Balance
0 of 0 customers would recommend this product